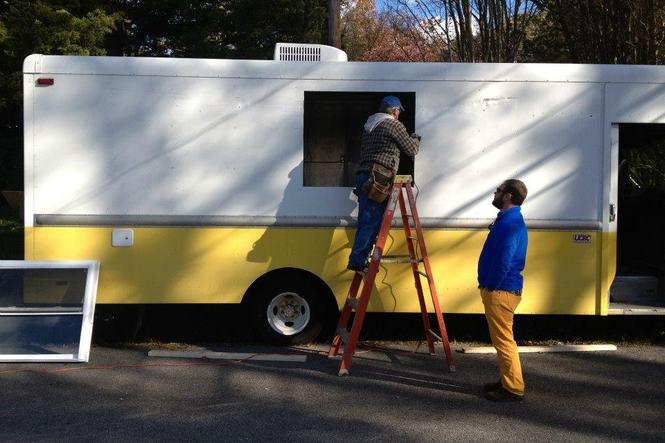 By Chloe Morrison | Nooga.com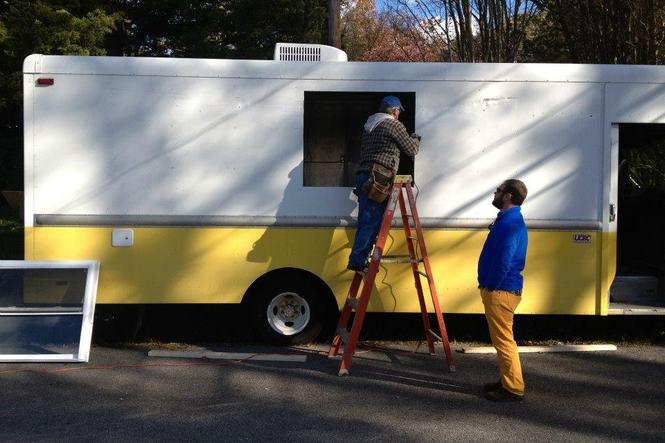 Chattanooga's newest food truck, Local Slice, will soon join the street food scene, owner Justin Bennett said Wednesday.
"I'm about two weeks out from being completely finished," he said. "We're putting the finishing touches on the inside of the truck."
After that, the game plan is to hook up with the other area food trucks and start delivering downtown, he said.
His family has made pizza as long as he can remember.
And in August, Bennett told Nooga.com that he recently worked with his uncle, who is a baker and owner of The Bread Peddler in Monteagle, Tenn., to learn the craft of baking.
He will offer wood-fired pizza, and the menu is going to be unique, he said. For example, he makes a potato pizza with thinly sliced, sauteed potatoes; bacon; caramelized onions; and rosemary, according to Nooga.com archives.
He'll also offer weekly specials, pizza by the slice, and 10- and 15-inch pizzas.
He has already secured one employee and is looking for at least one more person.
Bennett scoured the Internet and found an old bread truck that he purchased for $3,000, according to Nooga.com archives.
He is saving money by revamping the truck himself, with the help of his uncle, he said Wednesday.
There are companies that can build out food trucks, but it can cost as much as $90,000, Bennett said. And his costs "didn't even come close to that," he said.
"It's helped me save a tremendous amount of money," he said.
There are currently four food trucks in Chattanooga—Famous Nater's, Southern Burger Company, A Taste of Argentina and Taco Sherpa.
This time last year, there were only two.
And other street food vendors, such as Monkey Town Donut Company and The Chattanooga Cookie Company, have also joined in the movement.
Pure Sodaworks, which makes small batches of natural sodas with organic herbs, spices and produce, also frequent events with the food trucks and other mobile vendors, although they also have a storefront in Coolidge Park.
Leaders of each truck recently created a coalition called the Chattanooga Street Food Project. The coalition provides a more organized effort and standards, such as high inspection scores.
http://www.nooga.com/158139/new-food-truck-local-slice-moves-closer-to-hitting-the-streets/